The other day, the excellent "Who FX" Twitter account posted this photo of one of of the production galleries at Lime Grove during its BBC TV era. It was just posted to generically represent Lime Grove, so I'm not sure when it's from - almost certainly the 50s or 60s, obviously:
https://twitter.com/who_fx/status/1140694851421376518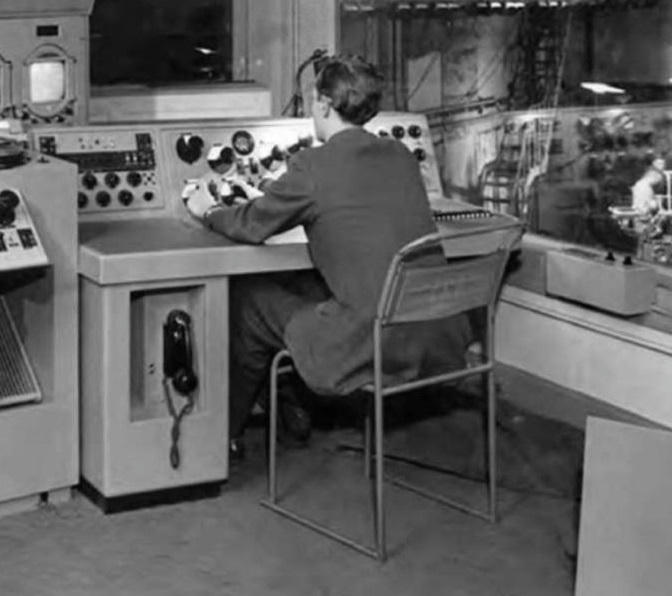 As some of you may know, I work as a radio producer for the BBC in Norwich, and am very interested in the history of the BBC in this part of the world.
The above image therefore struck me, as I immediately recognised that this sound desk is *exactly* the same model as the desk (or panel, as I suppose they probably called it at the time) first installed in the original BBC radio studio in Norwich when it was established in 1956, as seen here in October that year: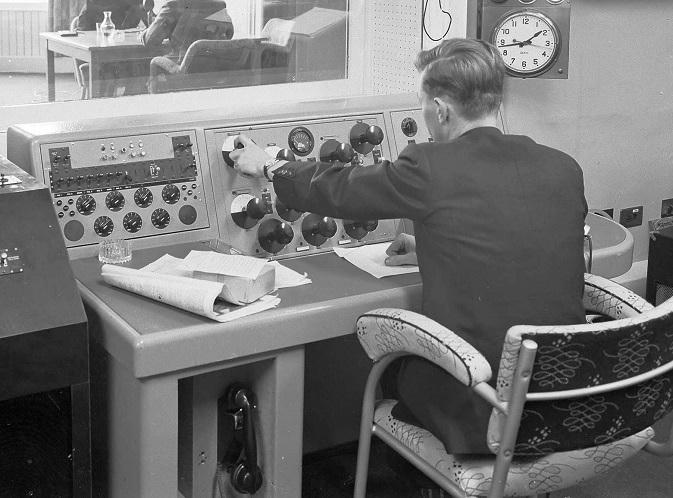 It can't be a case of the BBC in Norwich using a TV desk for radio - TV wasn't even *thought* about in the Norwich headquarters at this stage, and the TV studio there wouldn't be built for another three years.
So I was intrigued to see the same desk in what's clearly a TV gallery pic from Lime Grove. It's referred to as being a "Marconi" desk on some of the existing Norwich documentation, and also in the fitting-out specs as "Type 'A' equipment, Mark V, modified for acoustic gramophone effects & 2-way working."
Was this a type of desk that was commonly used in both radio studios and TV galleries? Was it normal for there to be common sound desk models between the two? Or is this unusual?
It got me wondering, anyway!